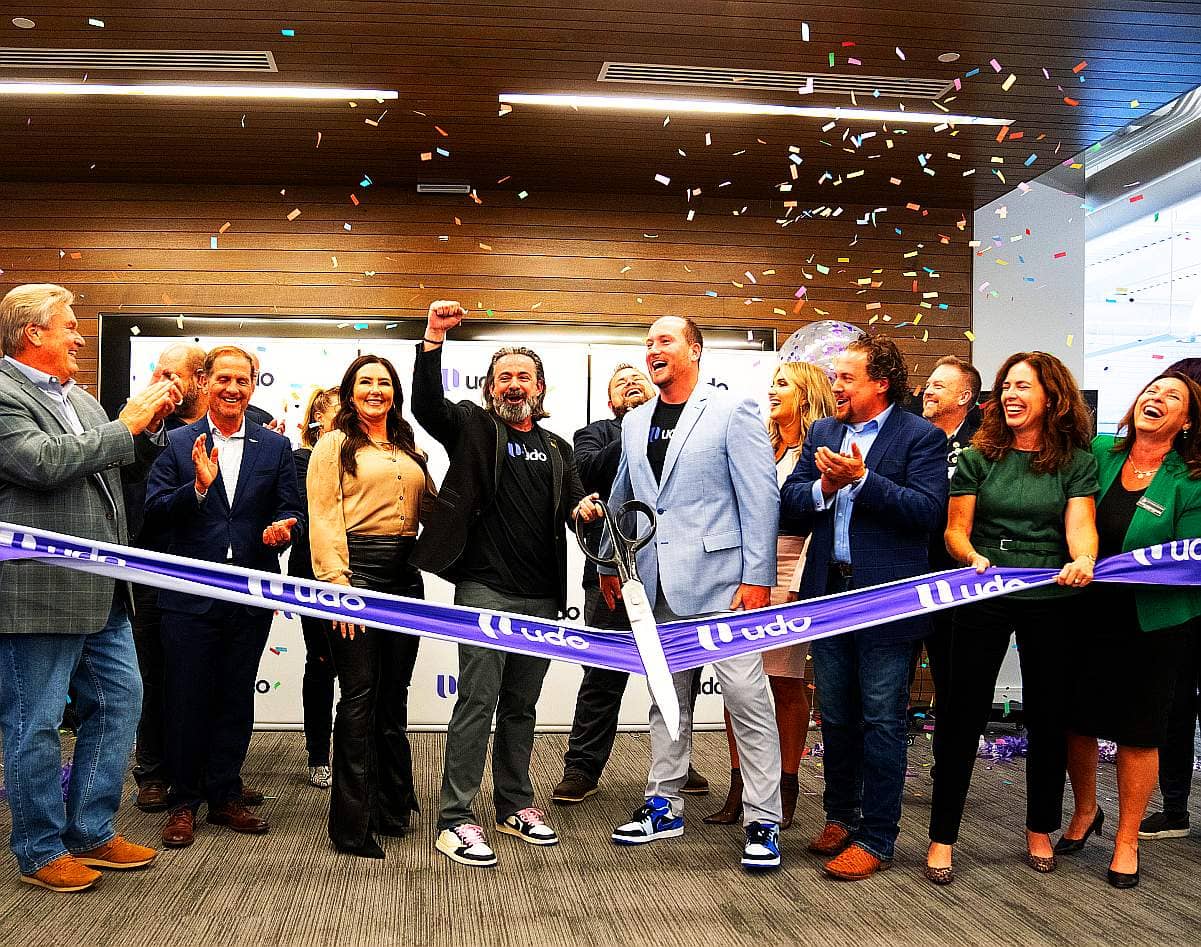 Udo Raises $20 Million, Launches Udo Care
Today Udo announced initial funding of $20 million from a network of private investors, many of whom are associated with the healthcare industry. The Farmington, Utah-based privately-held startup also announced the official launch of its new video-based healthcare collaboration app.
The initial funding will be used to scale the company's first product, Udo Care, a HIPAA-compliant, video-based mobile app that allows increased communication between patients and healthcare providers.
The company was founded in 2019 by Danny Frasure (CEO) and Dr. S. Ryan Facer (Chief Product Officer). Frasure and Facer recently sat down with TechBuzz to talk about why they founded Udo, as shown in the video below.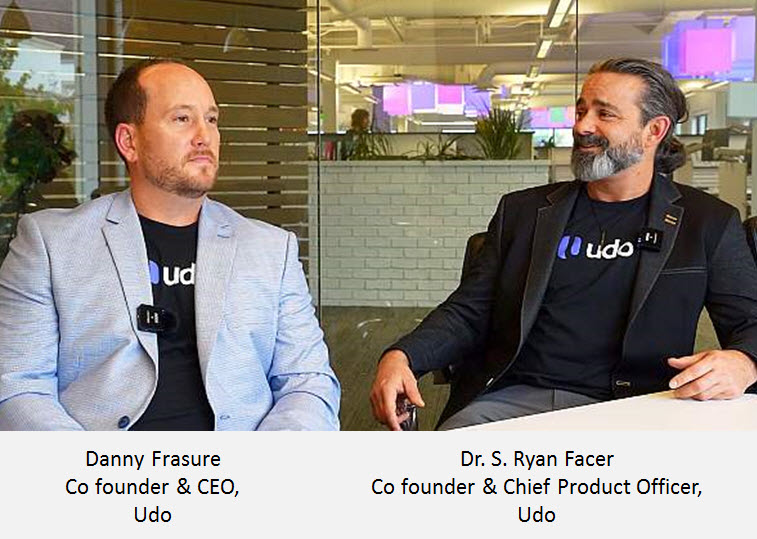 "Our journeys started out on different paths, but they combined about two years ago," said Frasure. "We were setting out to solve the same problems, namely the pain points healthcare patients experience when they access the healthcare system, but also the problems that providers have in communicating and coordinating care and to relay needful information to the right people in a timely manner.
"When we combined what we were each doing, it was a perfect marriage of both of our experience and perspectives," said CPO Facer. "We discovered we shared the same demographic of patients. I as an endodontist, and Danny as a creator of a business focused on post-acute care, we found we were serving the same kind of people and were exposed to the same scenarios and problems. It's the laws of attraction that brought us together," said Facer.
"Ryan is the inventor, and the tech genius behind the product," said Frasure. "And I execute on the vision. And that vision puts the patient at the center. It is the patient that is the common denominator in healthcare. The patient should be in control of what matters to themselves when they access healthcare. While at the same time for over the past year we have been building a platform that can be more efficient for providers, to save them time, help them make more money, and ultimately provide better care, which we've done. We have proven it, and now it is time to take it to our networks." said Frasure.
Regarding the origin of the company's unusual name, Frasure explains "the word 'Udo' means peace and calm in Nigerian. We know healthcare is anything but peaceful and calming. It is stressful, chaotic, and oftentimes reactionary. We wanted a brand that we could trademark and that would fit our vision. When we realized how 'Udo' fit our vision so perfectly, we went all in... and to get a three-letter dot com, that is a special thing."
Udo is designed as a patient-centric app, but it also allows patients to add their family members or loved ones to the conversation. This technology also allows providers to communicate and collaborate seamlessly with other providers, with additional context to make faster, better decisions for the patient. Udo Care will improve communication and efficiencies in healthcare and create better outcomes of care for the patient.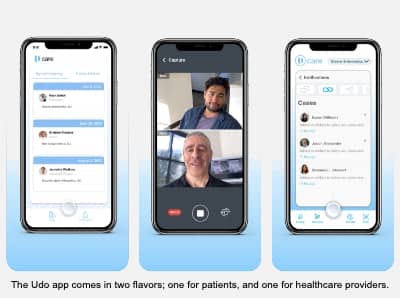 "Udo Care is intended to universally collaborate across all healthcare sectors, industries, and institutions, emphasizing the importance of connecting people in the moments that matter most. This empowers providers with immediate access to the most relevant information, in context, to ensure better patient outcomes," said Facer.
Since its founding Udo has grown from 4 to 63 employees. The company operates out of its headquarters located in Farmington, Utah, at Farmington Station, the site of a big celebration of the $20 million raise. Many of Utah's most influential political figures visited Udo's headquarters, including executives from the Governor's Office of Economic Opportunity (Go Utah), U.S. Senator Mike Lee, Utah Congressman Blake Moore, Utah Speaker of the House Brad Wilson, and Utah Senate President Stuart Adams.
Earlier this month, Go Utah awarded Udo with tax incentive credits totaling $2.87 million over the next five years. "This expansion is a big win for Davis County," said Dan Hemmert, Go Utah's Executive Director. "Udo will add to Utah's growing health tech sector, creating jobs for engineers, copywriters, and more. We wish Udo success as they continue to grow."
The Udo Care apps for patients and providers ("Udo Care Provider" and "Udo Care Patient"), are now available for download on the Apple and Android app stores.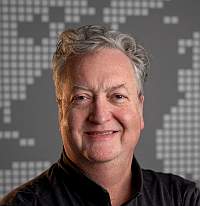 About the Author