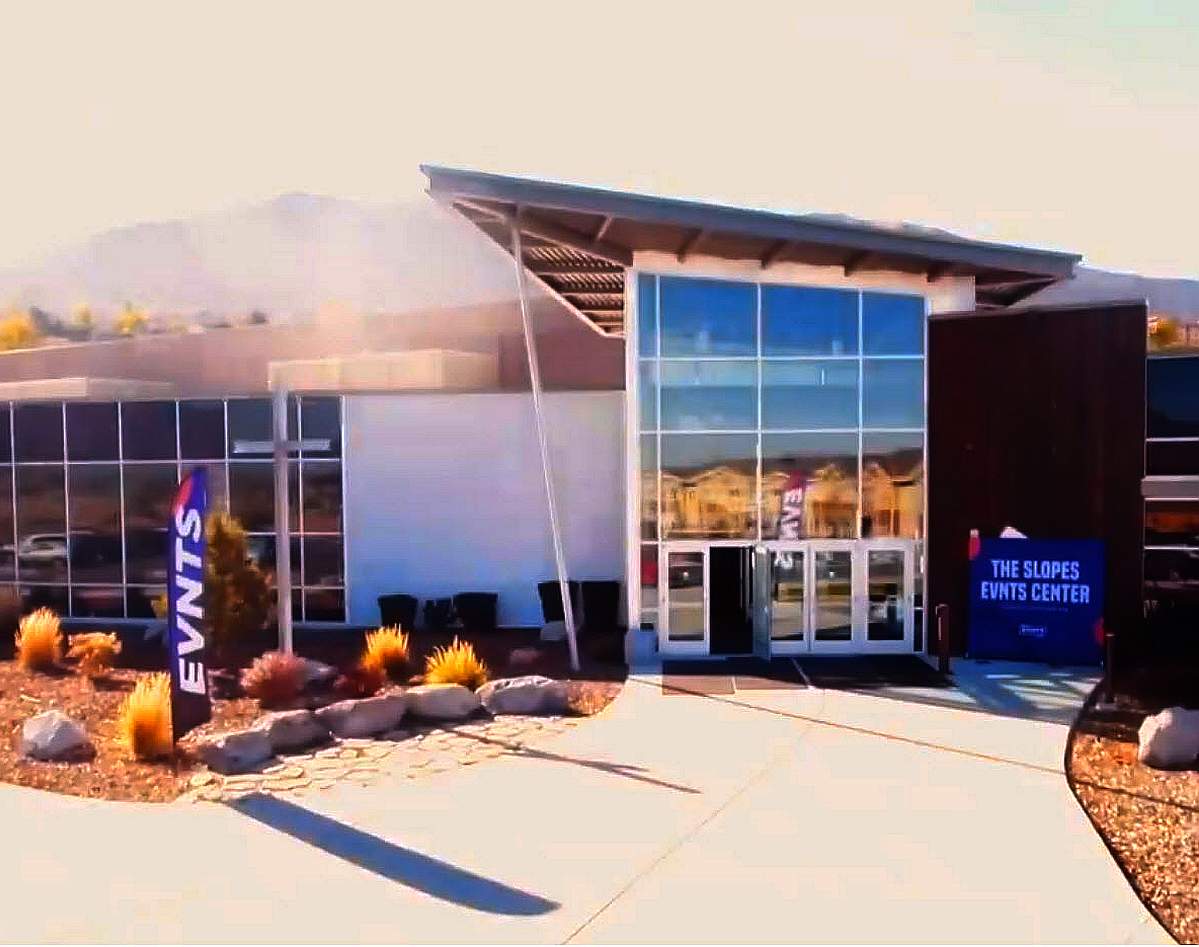 EVNTS Group Brings Back Meetings
EVNTS Group is a hybrid meetings and events company based in Salt Lake City. It is bridging the gap that has opened due to the pandemic between virtual and in-person events. "We provide great flexibility with how customers can plan their events." says Martin Miranda, Founder and CEO of EVNTS Group. "We provide the option for customers to hold hybrid events, which means some attend in person and some virtually, depending on their needs and preferences."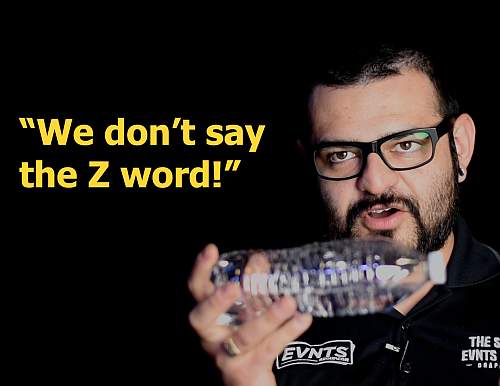 EVNTS was founded by Miranda in January 2020 as a bootstrapped startup. "Our concept was to create affordable venues across the US for organizations that wanted high-end events but could do without the high-end budgets," says Miranda. However, when COVID-19 hit, Martin and his team of four decided to pivot and build their own platform that could provide "a high production experience."
"Our platform extends the in-person experience to a virtual setting, creating a single, seamless experience rather than creating two separate experiences for the same event. As opposed to Zoom calls, we can offer virtual events that have the same excitement and value as in-person events," says Miranda.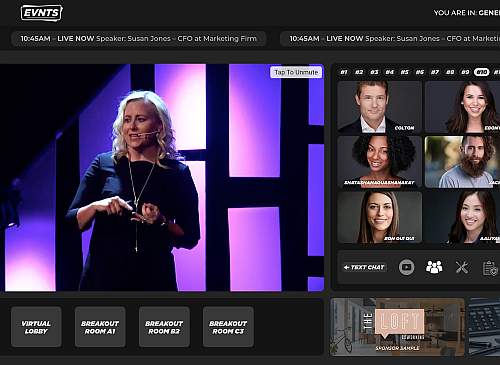 The company accomplishes a rich and immersive experience for virtual attendees by extending the in-person experience to virtual attendees through its proprietary platform. Miranda designed the platform to have a unique blend of text chat, video chat, and other ways for virtual attendees to engage with one another in the virtual world and with in-person attendees. The result is an experience for all attendees that is richer and more engaging than they typically have right now with Zoom or other video conferencing tools that have become ubiquitous but stale during the pandemic.
The EVNTS Group handles every aspect of corporate meetings, including audio visual production, conference venue space, event management and virtual creation and delivery. Their approach removes additional expenses such as logistics, labor, and equipment rentals that tend to amount to a significant extra expense for meetings organizers. Miranda suggests they can beat conventional services pricing by 40-60%: "Often we see the budget needed to host an event with us is about the same budget that a client would spend at a hotel, but with us they are getting double the value."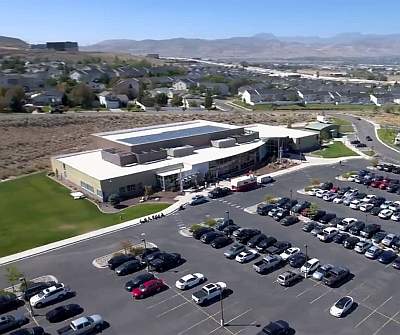 The Slopes EVNTS Center venue in Draper offers a large auditorium and five breakout rooms. It has a spacious lobby with catering rooms and a café. The company also offers a virtual lobby, using its platform, to bring in and deliver content to virtual attendees. The space itself is a well-equipped building that can accommodate up to 1,000 people. However, with COVID, the venue limits capacity to 560 people in order to comply with state health and safety guidelines. EVNTS hosted several in-person events recently, such as last September's well-attended Venture Fuel Summit and WeROC's 4th Annual conference for women entrepreneurs. At these in-person events—unusual and ambitious to attempt during the pandemic—the EVNTS team went to great lengths to ensure attendees maintained social distancing. They also provided free masks, measured temperatures at the door of each attendee, and met restaurant guidelines for food at these events.
Despite launching just months before the rise of COVID-19, the company is already profitable. Clients large and small are already booking events for this year. Their 2021 sales pipeline is filling up. The company expects a strong 2021 and plans to expand its operations into Florida, Texas and Nevada, this year with two new employees added for each new venue.
Receive TechBuzz as a weekly email. Sign up for our TechBuzz newsletter here!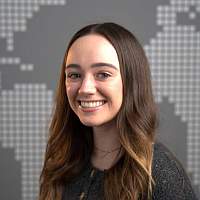 About the Author