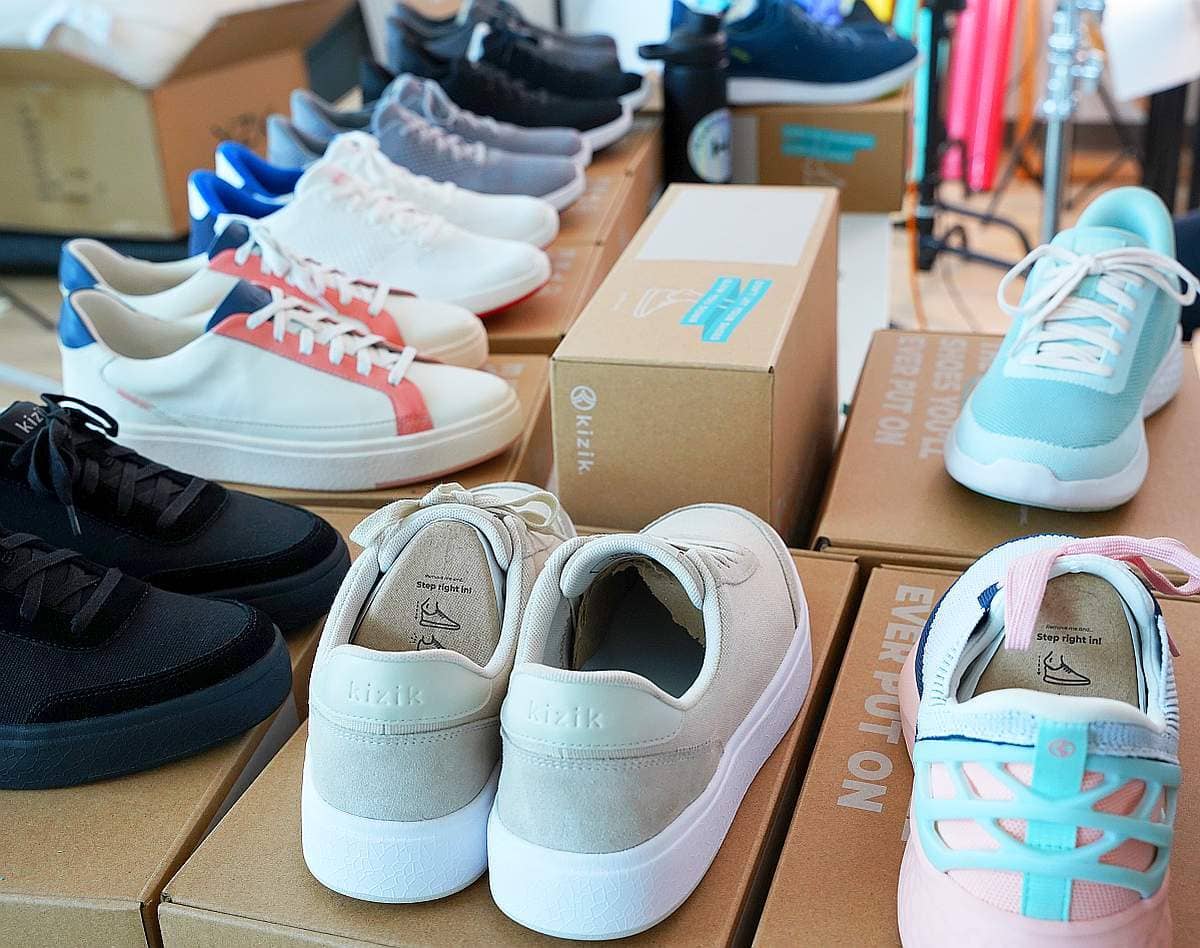 Kizik by HandsFree Labs: "The Future of Footwear"
The creative and engineering teams for Kizik (Lindon, Utah) are serious about "hands-free" footwear. "These are not slip-ons or flip-flops, they're Kiziks," explains Blake Brown, VP of Brand and Creative. "Once you try the step-in feature, it's hard to go back to wearing anything else in your shoe closet."
Brown is describing Kizik's patented "spring-back" heel technology, the starring feature of the Utah startup's line of athleisure footwear. As a foot slides into a Kizik, the shoe's heel compresses. Once the foot is all the way into the shoe, the heel pops up to fit snugly around the back of the foot—bypassing the effort of tying, untying, reshaping, and fitting a typical pair of sneakers.
The story of Kizik is really the story of HandsFree Labs, the Lindon-based "future of footwear" company with a meticulous range of intellectual property and engineering patents for hands-free shoe technology. The idea was originally conceived in 2017 by serial entrepreneur and, as Brown puts it, "mad scientist" founder Mike Pratt.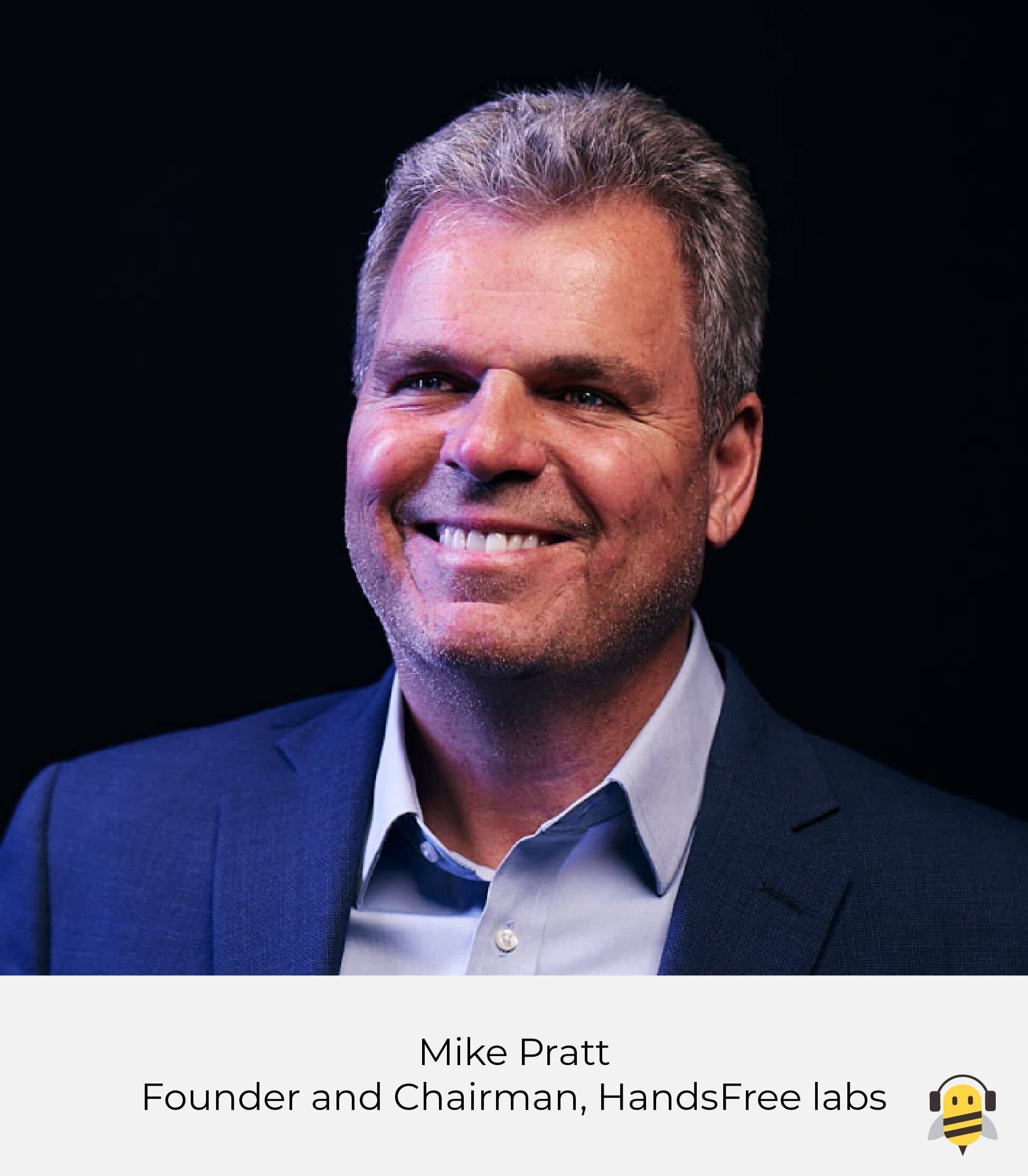 "For Mike, every problem is a potential solution," says Monte Deere, a former attorney and now CEO of HandsFree Labs. "He first began building the idea for 'hands-free' within OGIO [the tech-y gear company that designs bags for sports, recreation, and travel]. He soon realized he needed to separate his assets and inventions. As his attorney at the time, I helped him acquire them."
Deere had never worked in startups or consumer goods, but he was intrigued by the universality of "hands-free" applications. Pratt invited Deere to sign on as CEO of both HandsFree Labs and Kizik in 2017. (HandsFree is the licensing and IP owner of the technology; Kizik is its brand.)
In 2019, HandsFree and Nike agreed to a technology licensing arrangement. "Nike was already a pioneer in easy-on, easy-off shoe designs," explains Deere. "It was beautiful and inspirational, really. They had shoes you could zip off or put on with one finger or velcro with one hand. In the end, we were pleased to be able to license our hands-free technology and to contribute to Nike solving the 'holy grail' of a step-in, no-hands shoe."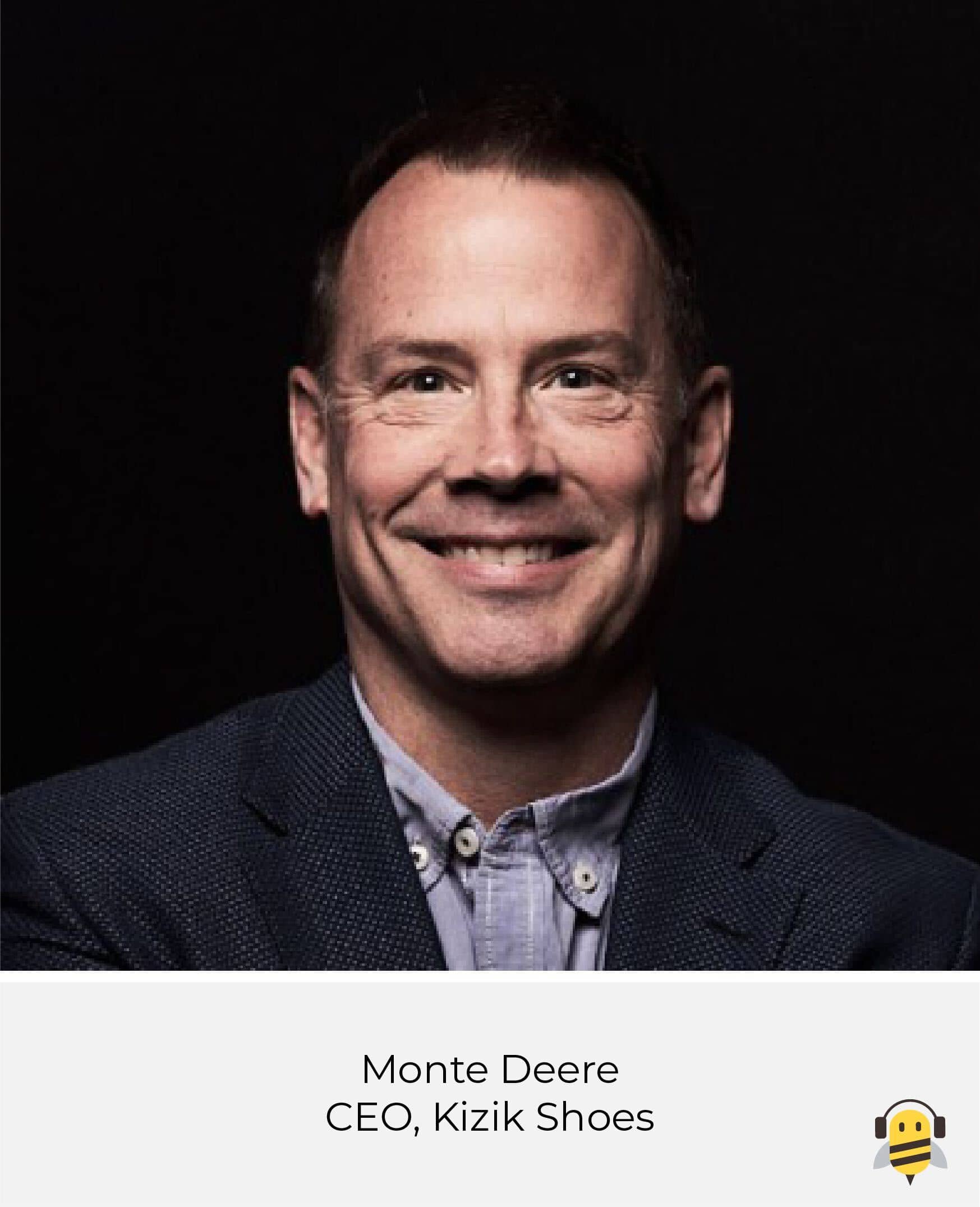 HandsFree calls the step-in feature in their first hands-free shoes their "deformable element," a titanium shell that can make virtually any shoe design hands-free. It's one design element among many: The lab is also in the process of engineering "adjustability" tech—for example, shoes that expand to bigger sizes as feet grow. The company owns patents for almost any "hands-free" shoe application you can think of.
With this comprehensive intellectual property, HandsFree attracted capital from Frazier Group and NIKE, Inc. It's also brought in their Chief Product Officer Skip Lei, a shoe-industry veteran with over 30 years' experience developing products for Nike and its subsidiaries. "It's been incredibly validating to have the world's largest shoe company be willing to license our technology," says Deere.
"HandsFree and Kizik are helping to solve a problem for anyone who wears shoes," says Deere. "The technological implications are really something. I mean, when was the last major functional advancement you can think of for footwear, or even apparel?"
While any shoe brand can apply to license HandsFree technology, Kizik is its first subsidiary company (the brand was essentially co-developed from Day 1). The rapid advancement of HandsFree concepts and technology means Kizik is never lacking for product: They aim to launch a kids' line in 2022.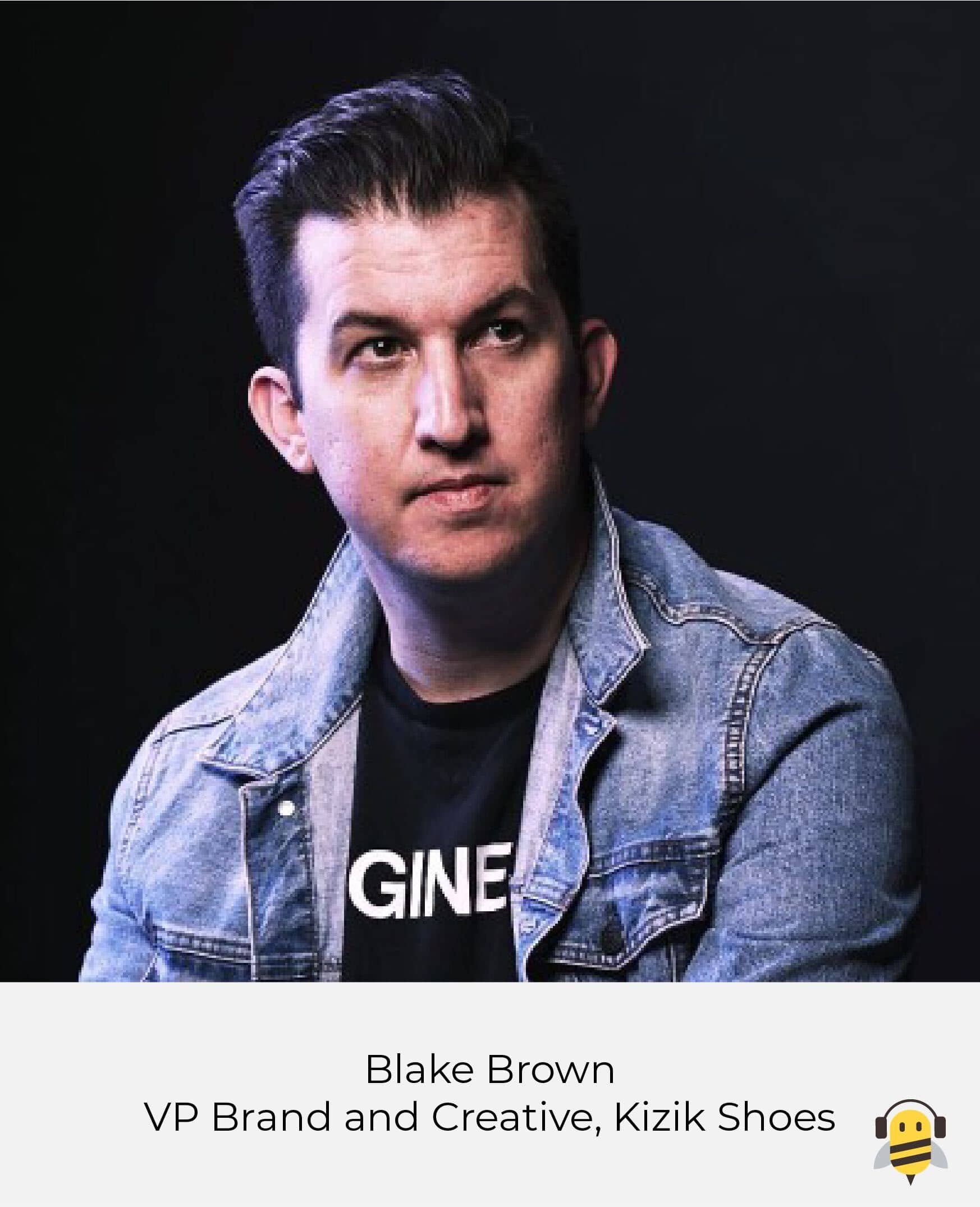 "People who haven't worn Kiziks might think it's frivolous, but hands-free goes beyond a novelty," Brown explains. "It's become this revolutionary technology for people who benefit daily from a step-in shoe. People with disabilities, people with temporary physical challenges, elderly people, and (soon) parents of small children—these are the wearers who really understand Kizik's unique applications."
This deceptively simple "aha-moment," as Brown describes it, has an array of everyday use scenarios and niche propositions for consumers. Kiziks are easy and comfortable for hospital and service workers to wear on busy shifts. People on the go wear them for easy on and off in the mudroom. They make it so pregnant women don't have to bend over. People with Parkinson's disease wear them to avoid tying and untying laces. And with the kids' line to come, children will pop them on and off without a parent's help. Kiziks are stylish and versatile enough for daily wear, but especially ideal for consumers looking for a convenient footwear solution due to age, mobility, disability, and pain management.

Kizik's current lineup includes a variety of athleisure designs and casual sneakers in mesh, leather, and recycled plastic. The brand is known for its bright colors and tech-y flourishes. "They're fun and futuristic, but not gimmicky," says Brown. "The most important features are quality, durability, and everyday style."
Nike is not Kizik and Kizik is not Nike, but their accessibility messaging often echoes each other. Part of Nike's "Get In and Go" campaign is marketed toward athletes with disabilities. Their website, for example, features a model stepping into a Flyease with a prosthetic limb.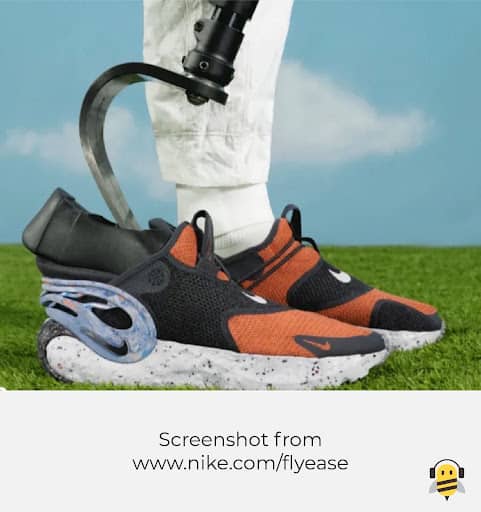 The unique inclusivity of Kiziks will continue to shape the brand's product design, value propositions, and marketing. "It's a beautiful thing to have a purpose," says Brown. "It's easy for tech or ecommerce companies to say they're 'mission-oriented,' but ours is very concrete. When my wife was pregnant, I saw firsthand how Kiziks added real convenience to someone's day. It's incredibly rewarding to see the intent of our designs come to fruition."
"HandsFree has an existential statement: We exist to simplify life by inventing a better way," says Deere. "We've built an exceptional team and product, we've ramped up our awareness campaigns, and we want to enable a billion people to wear hands-free shoes by 2030. We believe it will make a significant impact on people's lives for the future to come."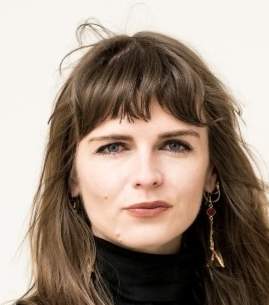 About the Author